Hey everyone, time flies when you're having fun, and we're really enjoying our summer so far. Sorry for the lack of posts, I've just been enjoying my kids being home.
Anyway, here's fun, quick, little gift my kid's had a lot of fun making for their dad.
We bought the bottled root beers along with a bunch of his favorite snacks. Then Billy, Cheyenne, and I made the sacrifice (while no one else was around) and drank three of the bottles. Cheyenne was hilarious. Every time she took a drink she'd start grinning and giggling because she was feeling like such a rebel drinking her "beer". I washed out the three bottles and let them dry really well, you don't want sticky candy later. I just made the little tags with my scrapbook software, or just type it out and print on scrapbook paper. The kids (with some help) came up with ideas for each candy of why they love their dad. Of course their favorite part was filling the bottles, a few treats might have ended up in their mouths along the way. Then they cut all the circles out and we tied them with twine onto the bottles. We left three of the bottles full, because he really likes this root beer, too, and instructed him to take it all to work for some afternoon pick-me-ups. Easy peesy!
See how much we were having! :) Oh, and we actually made this for Bill's birthday a month ago, and he loved the gift.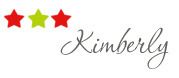 P.S. Come back tomorrow for a Father's Day printable to display or use on a card!